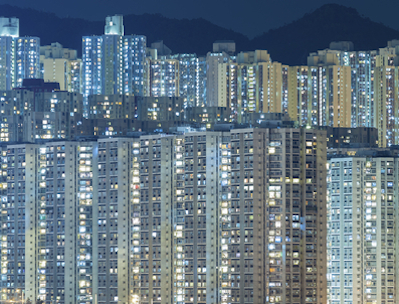 Residential mortgage loans in negative equity has increased 1,400% during the first quarter in Hong Kong compared to the previous quarter, as housing prices dropped 11% since last October, according to data released by the Hong Kong Monetary Authority.
The case of mortgage loans in negative equity remains small in the city, at 1,432 currently, and there is no repayment delinquencies of over three months or more.
Since peaking in October 2015, Hong Kong's housing prices dropped 11% cumulatively, according to official numbers.
Another housing price measure, the Centa-City Leading Index, showed a decline of 13.3% since last September.
Negative equity means the value of the property is less than the balance outstanding on one's mortgage.
The current negative equity cases in Hong Kong mostly belong to those mortgages that put less than 10% of the property value as down payment.
Previously, a total of 105,700 negative equity cases emerged in 2003 after the SARS epidemic, or 22% of Hong Kong's total outstanding mortgages.