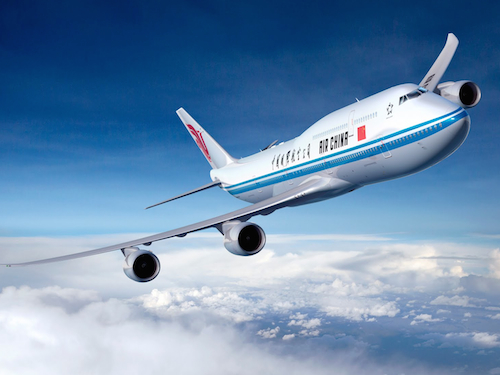 China Investment Corp (CIC) and the country's state-backed Silk Road Fund have agreed to each invest US$100 million in BOC Aviation Ltd.'s US$1.1 billion Hong Kong initial public offering in the largest listing by an aircraft lessor in the past five years.
Among the IPO's 11 cornerstone investors, China Development Bank International Investment Ltd. has committed US$60 million.
China Life Insurance Co., Ltd. and Chinese private equity firm Hony Capital have each committed US$50 million. Boeing Co. has agreed to invest US$30 million.
These cornerstone investors have taken up 52% of BOC Aviation's base offering and have agreed to hold on to their shares for six months after they begin trading on June 1.
Singapore-based BOC Aviation is a subsidiary of Bank of China Ltd. and is the world's fifth largest aircraft lessor by fleet size. The IPO will value the unit at about US$3.8 billion.
Chinese demand will reach 6,330 new airplanes over the next 20 years with a total value at nearly US$1 trillion, making China one of the biggest markets for the aircraft manufacturing industry.
BOC Aviation's key rival, China Development Bank Corp-owned CDB Leasing is also planing to raise US$1 billion in an IPO set for the second quarter of this year, according to media reports.