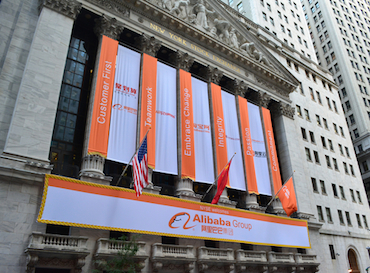 Singapore's GIC Pet Ltd. and Temasek Holdings have bought US$1 billion of shares in Chinese e-commerce giant Alibaba Group Holding Ltd. as part of an US$8.9 billion sale by Alibaba's biggest shareholder SoftBank Group Corp.
The two Singaporean state investment firms each purchased US$500 million of Alibaba shares at US$74 apiece.
Temasek is an existing investor in Alibaba, which purchased US$2 billion of its own stock at the same price.
The transaction allowed all parties involved to realize their objectives, says Alibaba's executive vice chairman Joe Tsai on a call, adding that the company's management is confident in the future of their businesses.
Alibaba senior executives and founders purchased another US$400 million at the same price.
SoftBank also offered US$5.5 billion in convertible debt, which can be exchanged for Alibaba stocks in three years.
SoftBank Group said on Tuesday it would sell Alibaba shares to cut the Japanese company's debt. It will remain Alibaba's largest shareholder after the sale.