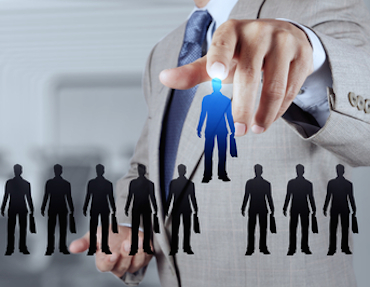 China's securities regulator has approved resignation applications by a number of top officials, continuing a talent flight that has seen department heads opting to work in the industry, according to Caixin Media citing insiders familiar with the matter.
The China Securities Regulatory Commission (CSRC) has lost many top talent at a time when it is pushing market-driven reforms including transitioning to a registration-based IPO system.
The wave of departures started in 2014. After the latest losses, the CSRC will see the number of officials in one department shrink from nine to one, according to the article.
Most regulators are moving to work in the securities industry. A vice director at the Department of Public Offering Supervision Zhou Jiannan joined asset manager Dacheng Fund as its communist party secretary. Another official Ma Xiao became the vice communist party secretary at Huatai Securities. Similarly, a department head Duan Tao joined Zhong De Securities.
Some officials were prosecuted for wrongdoings. A bureau chief Liu Shufan was put under criminal coercive measures for insider trading, faking documents and taking bribes. Another official Li Zhiling was investigated for irregular stock trading activities by her husband's account.
In February, CSRC appointed Liu Shiyu, former president of the Agricultural Bank of China, as chairman. Liu replaced Xiao Gang, who served as chairman for three years but came under criticism over the suspension of the so-called circuit breaker system in January.
In 2014 alone, around 30 low and high ranking officials at the CSRC left the government agency. Most went to work for private financial institutions.
There is no estimates on how many people left the securities regulator in 2015 and this year.
After the market crash last year, the CSRC froze the movements of senior officials inside the agency in an effort to stop talent bleed, says the article.