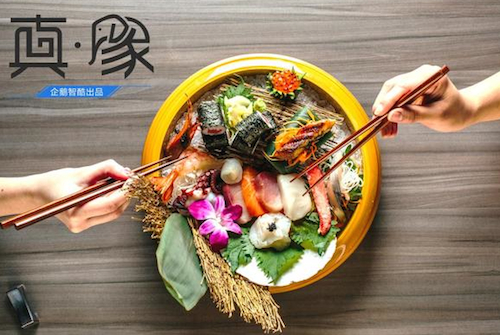 Over 75% of China's netizens have ordered food online or via mobile apps, up from 35% two years ago, says a new research report by Tencent Holdings Ltd.
In comparison, the penetration rate for online food delivery in the U.S. is at around 5%, according to a recent Morgan Stanley research report.
The convenience of online food ordering has made Chinese consumers less willing to cook. Around 52% of those surveyed say they have reduced the number of times they cook at home.
But online food delivery is still not the first choice for Chinese consumers. Around 62.5% of respondents say they would go out to eat in restaurants or in cafeterias, compared to 54.4% who choose to order food online. Around 22% say they would buy packaged food or snacks in convenience stores.
In China, the market penetration rate for convenience stores is very low, with a total of 30,000 convenience stores across the country, says the report. In Japan, there is one convenience store per 2,400 people. That number is 2,100 people for the U.S.
Only 3% of netizens have tried services offered by mobile apps such as Home Chef, where a chef comes to users' home to cook.
The massive market of online food ordering has attracted new and big players. Uber has launched UberEats, promising users food delivery in ten minutes.
China's ride share giant Didi Chuxing made a strategic investment in Ele.me last December, China's largest food ordering app, and is to launch its own food ordering services soon, says Chinese media reports.