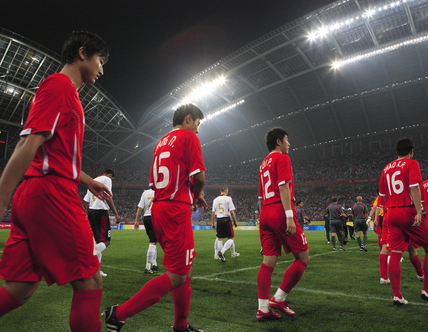 IDG Capital Partners has agreed to acquire a 20% stake in French soccer club operator Olympique Lyonnais for €100 million (US$112 million) via convertible bonds to help it expand in China, says a company announcement.
As part of the investment, which is based on a €500 million valuation post-money, IDG and Olympique Lyonnais plan to establish a joint venture 55% owned by IDG to expand businesses in China.
The joint venture company will create and develop football schools or training centers in China, as well as promote ticket sales to Chinese tourists for Olympique Lyonnais matches.
"This partnership will certainly create important synergies thanks to our investments and our know-how in sport," says Li Jianguang Li, a general partner at IDG. "The interest of Jean-Michel Aulas, chairman and main shareholder of OLG, present in many European football institutions was a determining factor for our commitment."
IDG, which has agreed to a two-year lock-up period for the new shares it is subscribing to, will get two to three seats on the board of OL Groupe, the operator of Olympique Lyonnais.
The French soccer club says it will use the proceeds to reduce its debt, which has ballooned after its decisions to build its own stadium at the beginning of 2016.
IDG has been investing in the sports sector since 2000, when it backed Chinese sports web portal Shawei.com. In March this year, It joined a funding round for Kunlun Fight, a Chinese sports company focused on organizing kickboxing matches.