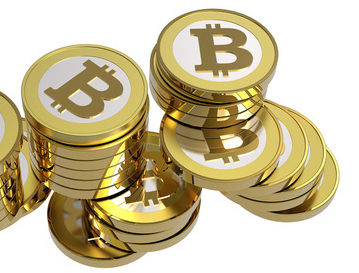 The Chinese blockchain community is on edge as a widely anticipated regulatory crackdown is expected to be announced in a week or so. Some Wechat blockchain groups are being closed down, while rumors are flying about further policy tightening that could make China the most hostile ground for anything cryptocurrency related.
At least one "3am Sleepless Wechat Group", a widely recognized brand name for these types of online chat groups focused on discussions of blockchain and cryptocurrency, was voluntarily closed down last night around midnight. The organizer of the group was tight-lipped about why he decided to close the group, except to say that "you will all know in a few days."
Separately, a screenshot of conversations was widely shared on Telegram, a popular encrypted messenger that many Chinese users have turned to as Wechat groups are facing stricter censorship. The messages stated that the People's Bank of China is likely to announce major policies to restrict cryptocurrency in China around March 15, an annual festival for consumers in China that has become an occasion for new policy announcement and the exposure of scandalous commercial activities.
There is no clear indication of what type of policies are likely to be introduced, since China has already shut down cryptocurrency exchanges and banned initial coin offerings (ICO). One possible move is to formally ban Bitcoin mining operations in China, as there were already signs that regulators are moving toward that direction earlier this year and Chinese Bitcoin miners are already moving operations overseas. The world's largest pools of Bitcoin miners  were located in China until a few months ago.
In addition, Bitcoin exchange Huobi was reportedly moving its remaining staff in China to Singapore. Huobi has a daily trading volume of close to US$1 billion, with customers in over 130 countries and operational centers across Singapore, Hong Kong, South Korea and Japan.
Since the ban of ICOs and cryptocurrency exchanges last fall, most cryptocurrency mining, trading and new token issurance in China have rapidly moved overseas to places such as South Korea, Singapore, Japan and the U.S. Several high-profile figures in the Chinese Bitcoin community, including Chinese venture capitalist Xue Manzi, have stayed outside of the Chinese borders to avoid being potentially detained or arrested in the crackdown.
Chinese regulators have previously used the tactic of arresting celebrities as a deterrent. In a social campaign to clamp down prostitution and pornography in 2013, the policy arrested many entertainment celebrities and other well-known figures, including Xue Manzi, to demonstrate its determination.