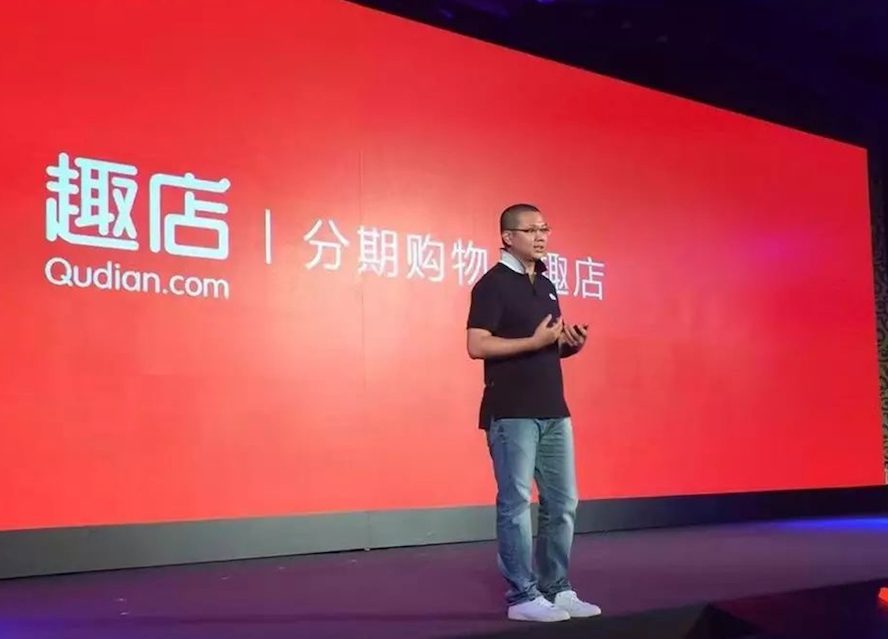 Min Luo, founder and CEO of Chinese online consumer lending firm Qudian Inc. says he will not receive a salary or bonus until his company reached a market capitalization of US$100 billion. The NYSE-traded company currently has a market capitalization of US$5.54 billion, after falling nearly 50% from it initial public offering in October.
Luo made the statement as part of Qudian's earnings results for the fourth quarter of 2017. " I have signed an agreement with the Company to relinquish my salary and bonus until our market capitalization reaches US$100 billion," Luo stated.
Qudian listed its shares on the New York Stock Exchange in October 2017. At the time it was the biggest IPO by a Chinese fintech company in the U.S. At a listing price of US$24, the company had a market value of about US$7.9 billion. Since then the stock has fallen sharply, down more than 50% at times. Qudian closed at US$16.51 in trading Monday in New York.
Lou has a history of making bold, and sometimes damaging statements. Shortly after the IPO, the CEO rattled investors by publicly joking about violence being used in the loan collection process.
The statement was made amid a Chinese government crack down on irregular practices by online consumer lenders. When founded in 2014, Qudian's core business was facilitating merchandise credit and cash credit to Chinese college students. But that business was halted last year after news about students who failed to pay debts committing suicides and female students being asked to provide nude photos as loan collateral went viral.
Despite the controversy, Qudian posted strong growth in the fourth quarter of 2017, indicating that China's fintech boom still has momentum.
Net income increased by 80.1% to RMB540.1 million (US$83 million) in the fourth quarter, while revenue rose 108.4% 1.49 billion yuan, the company said Monday.
The number of active borrowers reached 6.9 million during theperiod, up 52.5% from 4.5 million during the fourth quarter of 2016.
Qudian handled transactions totaling RMB25.1 billion in the period, up 69.7% year on year, while active borrowers on the platform reached 6.9 million, up 52.5% year on year.
The company also announced results for its auto financing business, which was launched in November. As of January, the company had established 175 off-line showrooms located in shopping districts across China and had cumulatively leased out over 4,800 cars as of March 10, it said.