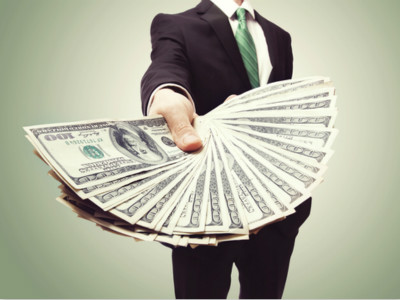 The sovereign wealth fund China Investment Corporation (CIC) and one of the world's largest banks HSBC are in talks to create a fund to finance British companies with "development opportunities in China", according to a statement released by HSBC on Thursday.
The fund will be managed by London-based private equity firm Charterhouse Capital Partners, which is in "exclusive discussions" with CIC and HSBC about the proposed new fund, said HSBC in the statement. The fund, once launched, will seek for investment opportunities in "high-quality and growing" British companies with ties to China.
HSBC did not disclose the amount of the fund. But The Financial Times, citing sources, reported on November 15 that the fund could raise as much as £1 billion (US$1.28 billion). The sources said that the fund will be formally announced in 2019.
The proposed fund comes at a time when China and Britain have seen their financial relationship growing stronger in recent years. Foreign direct investment into China from Britain has leaped 176% in the first ten months in 2018, as per statistics released by China's Ministry of Commerce on November 13.
Founded in September 2007 with US$940 billion gross assets, Beijing-based CIC is a wholly state-owned investment vehicle to diversify China's foreign exchange holdings.
The fund has set up similarly-structured funds elsewhere in the world. It is launching an up to US$1.8 billion Japan-China industrial fund with Japan's financial services provider Nomura Holdings Inc. in late October.
In April, it teamed up with the Ireland Strategic Investment Fund, a €8.0 billion sovereign development fund, to establish a €150 million fund to invest in high-growth Irish technology firms with an ambition to access the Chinese market, and Chinese firms seeking to use Ireland as a base for European operations.
The sovereign wealth fund also jointly launched a US$5 billion U.S. fund with Goldman Sachs in 2017 to invest in high-tech manufacturing and infrastructure.