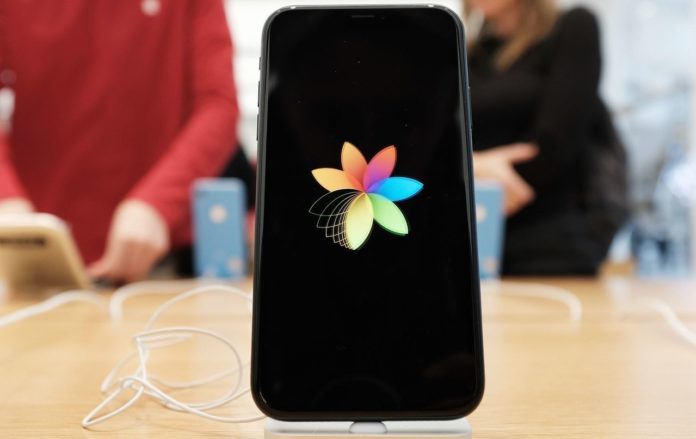 A court in southeastern China's Fujian province has issued a ban in the country on most iPhone sales due to a patent dispute between the U.S. chipmaker Qualcomm and Apple, according to a Qualcomm statement released on Monday.
The Fuzhou Intermediate People's Court in China has granted Qualcomm's request for two "preliminary injunctions" against four Chinese subsidiaries of Apple. The San Diego-based chipmaker believes that Apple has infringed on its two patents that enable consumers to resize photographs and manage apps through a touch screen, said Qualcomm in the statement.
The temporary ban extends to seven iPhone models, including all the editions between iPhone 6S and iPhone X, while Apple's latest handsets, namely iPhone XS, iPhone XS Max and iPhone XR, were not covered as they were released after the case was filed on November 15, 2017.
"Apple continues to benefit from our intellectual property while refusing to compensate us. These court orders are further confirmation of the strength of Qualcomm's vast patent portfolio," said Don Rosenberg, Qualcomm executive vice-president and general counsel in the Monday's statement.
Apple, which booked some US$11 billion — around 18% of its total revenues — from China in the company's most recent quarterly report, called Qualcomm's effort "a desperate move by a company whose illegal practices are under investigation by regulators around the world."
"All iPhone models remain available for our customers in China. Qualcomm is asserting three patents they had never raised before, including one which has already been invalidated," said Apple in the statement. The company has made a request to China to reconsider the injunctions.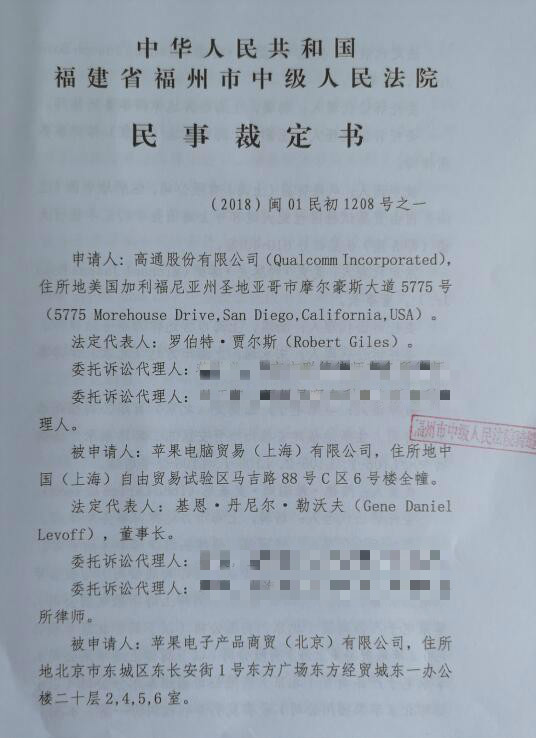 "If the patent infringement act cannot be stopped in time, Qualcomm will suffer an even greater loss with the introduction of Apple's new handsets," said Qualcomm in a civil ruling paper. "Meanwhile, Apple's infringement act will also affect the competitiveness of the smartphone products launched by Qualcomm's partners in the Chinese market."
However, the civil ruling paper shows that the iPhone handsets produced by Apple's Taiwanese manufacturer Pegatron Corporation are not covered by the preliminary injunctions. "Qualcomm may have reached an agreement with Pegatron Corporation," Chinese financial news portal Yicai.com reported, citing lawyers involved in the lawsuit.