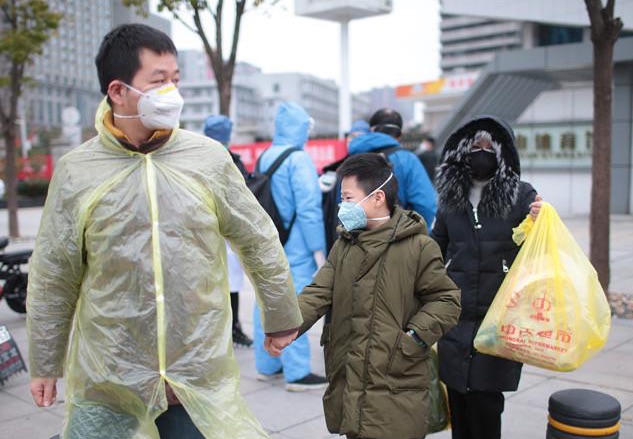 The new coronavirus that broke out in January 2020 is highly transmissible, and has further strengthened its transmissibility because of the peak of the Spring Festival travel season. So far, the cumulative number of confirmed cases has exceeded 70,000. Because of being infectious even when patients show no symptoms, quarantine has become the primary means of inhibiting transmission, which has a greater impact on daily consumption and workers returning to work.
Many industries have been affected by the epidemic, the biggest impact is felt in the offline consumption space, with catering, department stores the most impacted. The 2019 national catering revenue reached RMB4.67 trillion yuan, of which 15.5% was from the spring festival season. More than 80 per cent of catering enterprises were affected, and many large chain catering enterprises had to suspend operations during the Spring Festival, while costs still needed to be paid, with Labour costs being the main expense, accounting for nearly 60 per cent.
Due to the high transmissibility of the virus, a 15-30-day observation period is still needed after new confirmed cases reach the inflection point in mid-and late February, so the overall loss of food and beverage in the first quarter is a foregone conclusion.
Demand for Internet services such as video, online games and online education has increased significantly due to the need to quarantine people at home for 14 days during and after the outbreak. According to QuestMobile data, 2020 Spring Festival period 2020 January 24 ~ February 2 ,2020, the online video industry's user size rose 17.4% , the average daily use time is more than 1.5 hours.
This has led to strong growth expectations in information-based services such as cloud services. Manufacturing companies, however, will come under pressure from delays and rising costs. Taking the steel industry as an example, nearly 95% of the long-flow steel mills are in production at present, while the short-flow steel mills are almost completely shut down, with the proportion of shut-down reaching 97%.
The lowest return rate for end-of-pipe manufacturers is 14.08% , and is expected to reach 49.03% by the end of the month, which may delay the start of the whole demand side. The top 10 companies in the electronics and information manufacturing industry, including Apple, Huawei, and Samsung, account for more than 80 percent of the market, thanks to a long chain of companies and leading products, especially mobile phones and wearables.
Seventy percent of the world's smartphones are made in China, and more than 40 percent of the iPhone is made at Foxconn's Zhengzhou plant in Henan Province. Foxconn's mainland plant will not be able to resume work until February 17, and the actual large-scale resumption of work is likely to wait until early March.
On Feb. 17, Apple said it expected first quarter revenue to be lower than expected, citing temporary shortages in the global supply chain on the one hand, and business in China on the other. All stores in China and most of the co-op stores have been closed. This also brings the Apple industrial chain company in the next 1-2 quarter earnings forecast to drop.
As of February 14, a total of 283 million passengers had traveled across the country after the festival, a year-on-year decline of 82.3%, or only about 17% of the spring festival passenger flow. About 300 million migrant workers are supposed to return to work, but about 80 million have done so. It means by the end of February, about 120 million will have returned, and more than 100 million will have returned since March.
In view of this, under the current situation of virus control, most of the personnel can return to their posts as early as mid-to-late March, and taking into account that it will take at least three months to recover from the stages of material preparation, production, transportation, production and supply could return to normal as soon as June.
At the present, when prices continue to rise, loose monetary stimulus can easily lead to further price rises without effective recovery of production capacity, which will further damage the interests of low-and middle-income groups.
After a two-week post-spring festival rebound, investors need to refocus on economic fundamentals, especially the real impact of the epidemic on corporate earnings, especially since March, companies will release annual reports and first quarter forecast. At that point, share prices will revert to the valuation basis of corporate earnings.

(The author is the Executive Director and head of investment research at BOCI Asset. The article is translated from the original here. Translation is supported by LingoCloud. The original text is edited and shortened for clarify and length.)