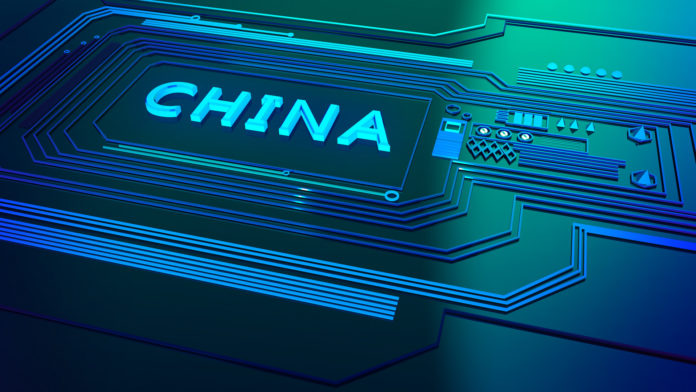 Shenzhen-based display driver manufacturer Yunyinggu Technology recently has completed a series C+ round financing of more than RMB200 million (US$28.2 million), led by Qiming Venture Partners, with the participation from new and existing investors including Xiaomi Inc., Northern Light Venture Capital, Qualcomm Ventures and AVIC International.
After this round of financing, the company will continue to increase investment in chip design research and development, and continue to develop closer cooperation with upstream and downstream partners.
Established in 2011, Yunyinggu Technology is mainly engaged in development of display driver chips and circuit board cards. Its products include sequential control chips, AMOLED driver chips, silicon-based OLED, FHD TV TCON driver board, customizable FPGA image processing board, etc., and also provide IP technology solutions for intelligent hardware supply chain clients.
According to public information, Yunyinggu Technology has more than 60 core patented technologies, 80% of which are international PCT patents. AMOLED driver chips and silicon-based micro-display chips have been supplied to Chinese major panel manufacturers, and have cooperated with many leading mobile phone brands.
In addition, with the development of Internet and IoT, OLED panels have gradually penetrated into smart phones, smart watches, in-vehicle displays, wearable VR/AR devices, TVs and other fields. The market generally believes that OLED microdisplays are currently the products that best meet the requirements of consumer electronics for high resolution, high refresh rate, high contrast, high PPI, comfortable viewing angle, higher brightness, and lower power consumption.
Data from Samsung Display, Changjiang Securities Research Institute and other institutions show that by 2021, the penetration rate of the OLED screen market will reach 62%, and the market size will exceed US$60 billion. The AMOLED panel market is also rapidly expanding. Fuji Chimera Research estimated that the global AMOLED panel market will reach JPY4.61 trillion (approximately US$41.36 billion) in 2022, about three times that of 2016. WitsView expected the penetration rate of AMOLED panels in the smartphone market to be 35% in 2018, and close to 50% in 2020.
But in the IC chip area, the upstream of AMOLED industry chain, China still relies heavily on imports. From the perspective of the industry's competitive landscape, a research report pointed out that Samsung Electronics' AMOELD driver IC accounted for more than 75% of Chinese market share, and another Samsung display supplier, Korean manufacturer Magnachip, won less than 20% of the market. Their total market share is close to 95%.
As Dr. Gu Jing, the founder of Yunyinggu Technology, said, the design and manufacturing threshold of display chips is very high. It requires leading technology and experienced teams. At the same time, it needs cooperation among upstream and downstream industrial chains including chip design firms, chip manufacturers, panel factories, foundries, and terminals.
It is reported that Yunyinggu previously received a series A round financing from Vertex Ventures and CITIC Capital, a Series A+ financing from BOE Technology, and a Series B round financing from Qualcomm Ventures, Northern Light Venture Capital, Hongtai Fund and others.