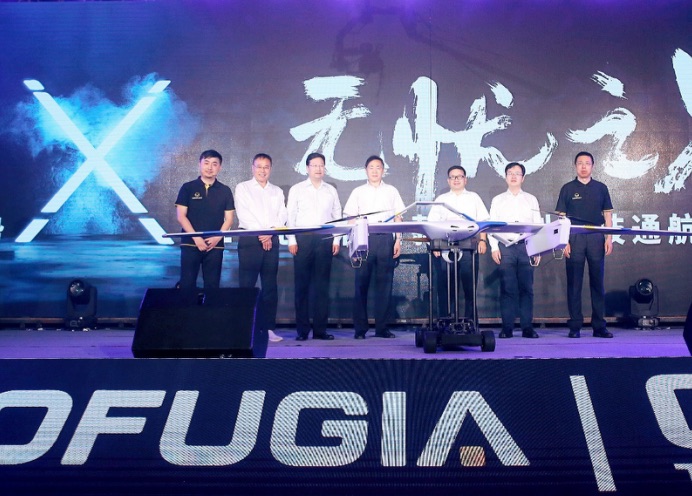 Geely Technology Group announced its general aviation strategy, announcing the establishment of Wofei Changkong Technology Co., Ltd., and simultaneously released the new Aoshi X-Chimera25 UAV.
It is reported that Wofei Changkong will adopt the dual-brand operation model of "Aoshi" and "Taili" brands, with UAV and flying car R&D, production and operation as its main business, and provide market customers with overall solutions for the general aviation ecology.
General aviation means that civil aircrafts are engaged in civil aviation activities other than public air transportation, including industrial, agricultural, fishery, forestry, mining, construction operations, medical and health, disaster relief, meteorology aircraft services for exploration, ocean monitoring, scientific experiments, remote sensing mapping, education and training, cultural tourism, etc.
The general aviation industry involves more than 70 disciplines and industrial fields, covering the entire industrial chain of general aircraft R&D and manufacturing, market operations, comprehensive support, and extended services.
According to international experience, its input-output ratio is as high as 1:10, and the industry's employment-driven ratio is 1:12.
In the view of Guo Liang, chief scientist and president of Wofei Longkong, the entire general aviation industry will likely experience such a technological maturity process: from manned general aviation aircraft to unmanned general aviation aircraft to autonomous manned aircraft.
From inspections, cargo to shippers, it is not difficult to see that the core of the general aviation industry is how to efficiently use aircraft to serve multiple industries and multiple scenarios.
Based on this, Geely Technology's strategy is to focus on the R&D, production and operation of drones and flying cars, to leverage the synergy of the "Ao Shi" and "Tai Li" brands, and to combine industrial Internet, 5G, and the Internet of Things.
In terms of products, the new X-Chimera25 UAV (XC25 UAV) released this time at the same time is a vertical take-off and landing pure electric UAV with fixed wing and multi-rotor developed by Wofei.
The UAV is equipped with a high-performance flight control computer, which can be adapted to a variety of loads and can be used in traffic command, emergency rescue, smart maritime, public safety, power inspection and other industries.
According to Guo Liang, the new Aoshi XC25 UAV has a dead weight of 25kg, a load of 6kg, a control radius of 50km, and a battery life of 6 hours.
Long battery life, high reliability, and easy operation are three very important indicators for industrial UAVs in practical applications.
In terms of battery life, the 6-hour battery life of pure electric power can meet the range of 300-400 kilometers, which can meet the needs of large-area surveying and mapping applications and long-term security inspections; in terms of reliability, the Aoshi XC25 UAV is used in the development stage and all key systems of the aircraft are designed with redundancy, such as dual batteries, dual rudder surfaces, dual IMU sensors, etc.,
In addition, the XC25 drone has strong system interface compatibility and can be adapted to all types of loads. The equipment simplifies operations in multiple scenarios.
In terms of services, Aoshi provides full-cycle products and "turnkey" services including UAV systems, ground control systems, payload systems, data links, infrastructure construction, big data analysis to meet different user requirements.
In addition to drone products, Wofei Changkong CEO Jing Chao also stated, "Wofei Changkong will also rely on new materials, new energy technology, 5G, industrial Internet, Internet of Things, satellite communication technology, etc. to conduct drone technology research and development and manufacturing."