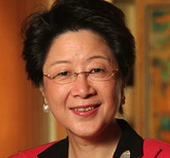 Hong Kong Securities and Futures Commission (SFC) has appointed the co-founder and chairman of Boyu Capital, Mary Ma, as non-executive director, according to a government statement.
The appointment is for a term of two years from November 15, 2013.
Ma was previously a co-chairman and a managing director of TPG China and CFO of Lenovo Group.
"Ms Ma has a wealth of experience and expertise in the financial services sector. We believe that she will provide valuable contribution to the work of the SFC," a government spokesman said in a statement.