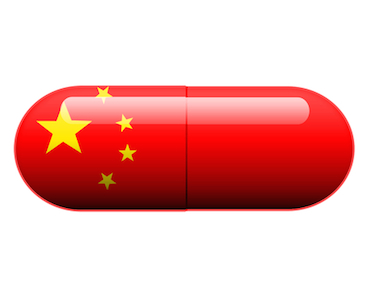 The author is Nina Xiang, editor of China Money Network
A year after an ambitious reform plan were unveiled by China's leadership during the Third Plenum meeting, what do the country's top investors think of it?
Not too much, apparently.
"I have not detected real signs of real reform in the past year," says Shan Weijian, chairman and CEO of US$11 billion-under-management PAG, during a luncheon event hosted by the Asia Society Hong Kong Center last week.
Shan was specifically referring to state-owned enterprise (SOE) reform. The former senior partner at TPG Capital and and former chief China representative of JP Morgan had direct and intimate experience with SOE reform, but not with this round of reform efforts.
In 2002, Shan, at the time co-managing partner at Newbridge Capital before it merged with TPG five years later, led the deal acquiring an 18% stake of Shenzhen Development Bank Co. for US$150 million.
The landmark transaction saw Newbridge appoint the majority of the company's board and took management control of the Shenzhen-based bank, becoming the only private investor to control a nationwide bank in China at that time, and ever since.
"In five years, we improved the bank from having a 11.4% bad loan ratio to 63 basis points, from a 2.5% of capital ratio to over 10%, and improved profitability from US$40 million to more than US$1 billion," Shan says. "We invested US$150 million, and took out US$2.5 billion five years later. That shows how much inefficiency there is in the state-owned systems."
But since China's leadership led by President Xi Jinping laid out a sweeping reform blueprint last November, there hasn't been an opportunity that came even close to the type of groundbreaking transaction as in Shenzhen Development Bank, Shan sighs.
Taking a recent example of the so-called mixed-ownership reform, Shan says he wasn't impressed with the sale of a 30% stake of China Petroleum & Chemical Corp.'s retail business to a group of private investors, announced in September, after looking at the deal terms.
He decided to not pursue it because investors can only remain passive without the opportunity to improve management.
"What it really needs is change of control," he says. "If a company remains under government control, it doesn't really make much a difference whether you have a few dollars of private capital."
Another investor, Fred Hu, chairman and founder of China-focused private equity firm Primavera Capital Group, concurred with Shan, during the same Asia Society event.
"I would say fundamentally, reform has not really begun," says Hu, who reportedly raised US$2 billion in 2011 after leaving his post as chairman of Greater China at Goldman Sachs Group.
Primavera Capital has only been making minority equity acquisitions of small Chinese private companies and even late-stage venture rounds for technology firms including video service provider Xunlei Limited.
But the private equity crowds are known for being forever optimistic. It's only been one year, and real reform actions may yet to take place soon, at least, that's always the hope.
"I hope President Xi and his team would follow through with a genuine reform," says Hu. "(But) without really a fundamental retool of the state-owned sector…everything else is more like cosmetic change."