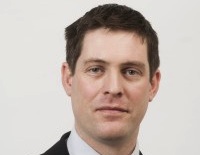 The author is chief China economist at Capital Economics Mark Williams
After rising through the summer, consumer price inflation looks set to be stable over the rest of the year. With policymakers signalling renewed efforts to rein in credit growth, inflation should remain under control over coming quarters as well.
Consumer price inflation picked up from 2.7% year-on-year in August to 3.1% in September. We think it remained unchanged last month, while the consensus expects a small increase (the Bloomberg median is 3.2%).
The data are due on Saturday.
September's rise took headline inflation to its highest since April 2012, excluding February when inflation figures were distorted by Chinese New Year.
There has been a relatively clear upward trend since early summer, in line with our forecasts from the start of the year.
We believe that upward pressures on headline inflation, driven by food prices, are now easing. While vegetable price inflation probably rose further in October, this is mainly due to a weak base for comparison (the same was true in September). This unfavorable base effect should fade from this month.
Meanwhile, pork prices, a major driver of food inflation over the summer, have been falling since early October. There looks likely to be little upward pressure on pork prices in the coming months following a recent recovery in pig numbers.
Elsewhere, inflation has been broadly stable. Core inflation edged up from 1.6% year-on-year to 1.7% in September. It has remained below 2% for nearly two years.
Both the input and output price components of the HSBC/Markit manufacturing PMI fell in October, after rebounding through last quarter. At current levels, they suggest that price pressures for manufactured goods are still relatively low.
Producer price inflation has climbed recently, mirroring trends in commodity prices. But it is still negative and looks set to remain so until well into next year.
Looking ahead, broad price pressures should remain low over coming quarters, as policymakers shift their focus back towards slowing credit.
In a speech published yesterday, Premier Li Keqiang warned that additional monetary growth may push up inflation. In its quarterly monetary policy report published today, the People's Bank of China (PBoC) said that the economy was set for an extended period of de-leveraging.
There are more concrete signs of this shift in the PBC decisions to pause liquidity-injecting market operations in the second half of October, for the first time since July, and to raise the interest rates offered on repo operations.
As a result of the PBoC's interventions, interbank rates are relatively high, which should slow credit growth and final demand, keeping price pressures low.
Finally, the competitiveness of China's exporters appears to have been barely affected by the RMB's strength against other emerging market currencies so far this year.
Double-digit growth in the wages of China's migrant workers appears to have been
more than offset by productivity gains, at least for the sector as a whole.
The upshot is that headline inflation is likely to be stable for the rest of this year after the rise in third quarter. Inflation is unlikely to become a big concern over the coming year as long as policymakers follow through on efforts to rein in credit.
(The article has been edited for clarity)