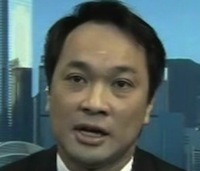 The author is ANZ's senior economist Raymond Yeung
Taiwan and Singapore signed a trade pact between Singapore and the Separate Customs Territory of Taiwan, Penghu, Kinmen and Matsu.
The agreement is expected to add US$701 million to Taiwan's gross domestic product (GDP) over the next 15 years, boosting local output value by US$1.43 billion and creating 6,154 jobs, the ministry said in a statement.
The tariffs will be reduced in three phases over 15 years, removing import tax on 83% of Singaporean products to Taiwan in the first stage. After the third phase, 99.48% of Singaporean goods will enjoy zero tariffs, with the exclusion of about 40 products.
Singapore is one of Taiwan's important export markets. By Taiwan's trade statistics, bilateral trade flows between Singapore and Taiwan amounted to US$28.2 billion in 2012, compared with US$8.2 billion in 2002.
Taiwan has run a trade surplus with Singapore for years. If the European Union is counted as a single entity, Taiwan is Singapore's 6th largest import origin according to Singapore's custom statistics.
Since Singapore is already a free port, on the surface Taiwan seems to be on the losing end. Singapore is perceived to gain from a better access to the Taiwanese market.
But the reality is that it's strategically important. Taiwan recently concluded a pact with New Zealand, another founding member of the Trans-Pacific Strategic Economic Partnership (TPP).
By signing a bilateral deal with them, Taiwan will have a better chance to join this multilateral platform. Since Singapore is also a core member of ASEAN Free Trade Area, this bilateral deal with Taiwan may enhance the chance for Taiwan to sign another pact with ASEAN, similar to the ASEAN deal with Korea.
The FTA between Korea and Singapore was effective in 2006. Between 2006 and 2012, Korean exports to Singapore reported an average annual growth rate of 15.8%, beating the growth rate of total exports (9.1%).
The deal does not seem to have negatively affected Korea's exports to Singapore. In fact, manufacturers in Taiwan and Singapore have already established strong supply chain relationships for many years. The pact is unlikely to affect the current bilateral trade structure significantly.
Even though Singapore has already signed a free trade deal with China, Taiwan's special access to the Mainland market through the ECFA platform may attract more Singapore businesses to establish their presence in Taiwan and provide more job opportunities. It may also help transform Taiwan's industrial structure to be more services-oriented.
Direct impact on currency flows is likely immaterial. At present, bilateral trade and investment are predominantly settled in the USD.
However, both Singapore and Taiwan have significant investment and trade relationships with Mainland China. The two economies also have established official RMB clearing facilities and strive to develop offshore RMB business.
If the deal can spur closer cooperation in financial services, we may see a higher circulation of the Chinese currency in the course of RMB internationalization.
(The article has been edited for clarity)