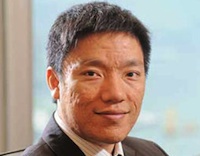 The author is Nomura economist Zhiwei Zhang
The Chinese-language Economic Information Daily (owned by the Xinhua News Agency), reports that yesterday the National Association of Financial Market Institutional Investors (NAFMII) adopted new, more restrictive, rules on bond issuance by local government financing vehicles (LGFVs) and infrastructure-related enterprises.
The NAFMII, under the leadership of the People's Bank of China, is in charge of filing for issuance of commercial paper (CPs) and medium-terms notes (MTNs).
According to the report, the NAFMII will deny filings for those LGFVs and infrastructure-related enterprises that fit any of these criteria:
1) on the China Banking Regulatory Commission"s supervisory list;
2) from governments at the prefecture level or below (except for provincial capitals);
3) from local governments with a debt-to-fiscal revenue ratio in excess of 100%.
CP and MTN gross issuance amounted to around RMB1.4trn in the first 10 months of this year, the majority of which was issued by LGFVs.
According to database WIND, issuance was RMB2.7 trillion in 2012 and RMB1.8 trillion in 2011.
We believe this is yet another sign of general policy tightening to rein in local government debt.
This probably means lower LGFV debt issuance down the road, leading to slower infrastructure investment growth, as the latter heavily relies on LGFV new borrowings to finance projects .
We maintain our view that GDP growth peaked in the third quarter and will slow to 7.5% in the fourth quarter, amid policy tightening.

(The article has been edited for clarity)