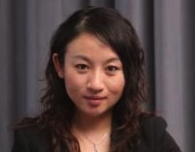 The author is Fitch Ratings' associate director Vicki Shen
Higher demand, tighter raw material supply and stiffer competition will force further consolidation in China's dairy industry. But buyers might face higher pricing and execution risks as the number of quality targets shrink.
Restructuring in the industry was initially spurred by a series of food safety breakdowns, including a highly publicized incident in 2008 in which several babies died after consuming infant milk formula contaminated by melamine.
However, consolidation didn't take place immediately after the 2008 melamine incident. It was not until last year that industry consolidation took off.
According to statistics from Capital IQ, there were 44 IPO/M&A deals in the China dairy industry in 2012, compared with 39 deals in the year to end-August 2013.
In June 2013, Chinese government said it aimed to reduce the number of domestic milk powder manufacturers to 50 from 127 and nurture 10 large-scale dairy entities with an annual income of over RMB2 billion to take over 70% of the market in five years.
This move demonstrated the government's resolve to clean up the Chinese dairy industry's reputation, avoid more food safety lapses at smaller players and fend off competition from foreign companies, who now account for more than 60% of the market compared with less than 30% before the 2008 scandal.
Although the dynamics of the milk powder segment are slightly different from the broader dairy sector, the recent consolidation in the infant formula milk powder sector highlights the government's broader plan to enhance food safety standards and boost consumption of local products.
Apart from policy-driven consolidation, the severe shortage of raw milk in China will also likely force companies to step up consolidation along the industry value chain. In 2013, the supply shortage will exceed 4 million tonnes compared with 1.7 million tonnes in 2010.
And growth in dairy consumption, estimated at CAGR of 8.2% for 2012-2017, will continue to outpace the increase in raw milk supply, which is estimated at only 1.2% CAGR for 2012-2017, according to MINTEL, a leading market research firm.
Therefore, to secure high-quality raw milk supply, Chinese dairy players must move upstream either through acquisitions of mature dairy farms or nurturing their own ranches, which usually takes years.
Dairy companies will also seek M&A activity to tap the growing demand from consumers who are more aware of the benefits of milk, who have more spending power and as the government relaxes its one-child policy.
Consumer confidence in domestic producers is also gradually returning thanks to enhanced quality control by manufacturers and the government's closer supervision.
Big national dairy names with strong brands and robust cash positions, such as China Mengniu Dairy, Inner Mongolia Yili Group and Shanghai Bright Dairy will be the ultimate winners in the consolidation process, based on the solid execution of their ongoing acquisitions.
There could however, be a short-term impasse in the dairy industry because the smaller number of quality acquisition targets in the industry and the expected demand growth will widen the gap between sellers' and buyers' expectations on pricing.
(The article has been edited for clarity)