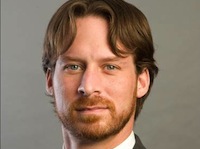 The author is Michael Werner, senior research analyst covering the Chinese and Hong Kong banks at Sanford Bernstein & Co.
Last night, the People's Bank of China released new loan, deposit and total social financing figures for November 2013.
Total social financing (TSF) grew RMB1.23 trillion (33% above market expectations) in November, driven by record-high issuance of entrusted loans. RMB loan growth of RMB625 billion was 8% above expectations. System-wide deposit growth for the month was moderate at RMB550 billion driven by the solid enterprise deposit inflows.
We are forecasting RMB8.5 trillion of new loan growth in 2013 which would be equivalent to 13.5% year-on-year growth. This is at the lower end of the RMB8.5-9.0 trillion range that the market is currently forecasting.
As of November, year-on-year loan growth was 14.2%, down from 15.4% at the start of the year. Meanwhile, year-to-date loan growth has been RMB8.4 trillion meaning that our estimate is likely to be beaten.
After a sharp spike in interbank interest rates in June, total credit growth slowed substantially in July to the weakest monthly total since 2011. We saw history repeat itself in October, albeit to a lesser extent as credit growth slowed to the second lowest level since 2011 on the back of higher interbank interest rates.
With short-term interbank interest rates a solid 130-140bp higher than first quarter levels, we expect issuance of the non-loan portion of total social financing to remain moderate in the coming months.
M2 money supply growth for the month of November was 14.2%, down 10 basis points from October levels and inline with market expectations. With interbank rates on the rise in recent months, M2 growth has slowed from the Jan-May period when it averaged 16%.
We maintain our view that the Chinese banks, as a group, are attractive at current levels. We believe that China's central bank will favor a tighter monetary policy stance with regards to the interbank market in the coming months.
Despite the valuation headwinds that might emerge from tighter monetary policy, we believe the large banks' strong liquidity profile and capital position will offset the impacts of moderate
tightening.
(The article has been edited for clarity)