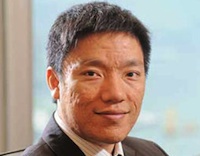 The author is Nomura economist Zhiwei Zhang
The Central Economic Working Conference (CEWC) concluded. Our view is that there is no change in overall policy stance in 2014. The government will maintain "proactive fiscal policy and prudent monetary policy".
This is the same phrase the government used for its policy stance in 2013. This suggests to us the targets for M2 growth and the fiscal deficit may remain broadly unchanged from 2013 levels.
The press release stated that the "economy faces downside risks" and the government will "maintain reasonable growth of money, credit, and total social financing". This suggests monetary policy may not tighten significantly in 2014.
The government emphasized six tasks covering food safety, reducing over-capacity, containing debt risks, improving regional development, improving welfare, and promoting the "opening up" policy.
On the debt problem, the press release stated the government would "establish a strict procedure for local government to issue debt" and "make sure local governments are responsible for the debt they issue."
The press release did not mention the growth target. Instead it says the government will "maintain reasonable growth", "improve quality of growth" and avoid "side-effects".
Over the next week we think the Chinese financial news may report further details about the decisions made at the conference, including the growth target.
Overall the statement shows no major change in current policy stance. We will review our GDP forecast when more is known about the growth target.
If the government were to keep the growth target at 7.5%, it would bring upside risks to our baseline 2014 GDP forecast of 6.9%.
(The article has been edited for clarity)