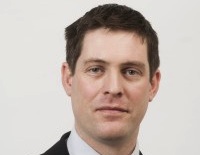 The author is chief China economist at Capital Economics Mark Williams
The final reading of the HSBC/Markit manufacturing PMI for December came in at 50.5. This was unchanged from the flash estimate and squarely in line with expectations (both our forecast and the Bloomberg median were 50.5). It is the weakest reading since September.
This signals that there was a broad slowdown in manufacturing activity at the end of 2013. Most notably, activity among large firms, a recent source of strength, has turned a corner and is likely to cool further as policymakers move to rein in local government debt.
The latest PMI should dispel any lingering doubts that the economic rebound since late summer has run its course.
The slowdown was also reflected in the official PMI released yesterday. After the index held steady at 51.4 in November, most were expecting a fall (the Bloomberg median was 51.2; our forecast 51.3).
At 51.0, December's reading was even weaker than anticipated. This takes the index back to a level last seen in August.
This trend is likely to continue as local government investment, a key driver for the sector, slows. The publication of the local government debt audit this week is likely to give fresh impetus to efforts to rein in local government borrowing.
The performance gap between large and small firms is now at its widest in almost a year. As policy tightens, the risks to state sector activity are firmly on the downside.
(The article has been edited for clarity)