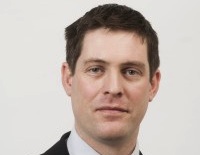 The author is chief China economist at Capital Economics Mark Williams
We believe that pledges by People's Bank of China (PBoC) to end currency intervention are likely to crumble in the face of sustained pressure on the RMB to appreciate. We forecast that China's central bank could accumulate another half a trillion dollars of foreign exchange in 2014.
PBoC governor Zhou Xiaochuan recently raised expectations of a shift in China's
currency policy, saying that the PBoC would end "regular" foreign exchange intervention.
Such a move would be in line with the Third Plenum goal of giving markets a greater role and in principle it could happen at any time, without any change in regulations. The PBoC could simply stop intervening.
Separate high-level comments, for example from PBoC Deputy Governor Yi Gang, who is responsible for foreign reserve management, have further raised expectations of an imminent change.
According to Mr. Yi, more foreign exchange accumulation would not benefit China. What's more, the RMB is already "very close to equilibrium" so intervention should no longer be needed to keep the currency stable.
But we remain skeptical that foreign exchange intervention is about to cease. For a start, the PBoC's foreign exchange purchases increased towards the end of last year after a lull in the summer.
We estimate that the PBoC purchased US$73 billion of foreign exchange in October, the most in three years, and a similar amount in November. There is no sign that policymakers are changing their approach.
Officials have explained recent purchases as a response to temporary speculative inflows that would otherwise cause the currency to spike. One can have some sympathy with this viewpoint.
Currencies have a tendency to overshoot and the RMB probably would too if the PBoC now stopped intervening.
But upward pressure on the RMB is not just down to temporary factors and so the PBoC's recent purchases are unlikely to prove an aberration. China continues to run a large current account surplus and, with investment slowing and foreign demand picking up, the surplus is likely to grow.
The International Monetary Fund's latest projections show the surplus doubling in U.S. dollar terms between 2013 and 2017.
As long as upward pressure from the current account persists, large and sustained net outflows of private capital would be needed to achieve equilibrium at today's exchange rate without official intervention.
Outflows from Chinese firms and households are likely to increase over the next few years as capital account controls are eased. But this won't happen overnight.
For now, in most months, private capital flows into China are still much larger than those leaving the country.
In these circumstances, the PBoC will have to choose between allowing significant currency appreciation and continuing to accumulate foreign assets. We expect policymakers to opt primarily for the latter.
The RMB ended 2013 at RMB6.05 per US$1. Our forecast is it will appreciate to RMB5.90 per US$1, a gain of just 2.5%. It will go up to RMB5.80 per US$1 at the end of 2015.
In achieving that, we expect the PBoC to accumulate a further US$500 billion in foreign exchange this year.
The PBoC intervenes in another way, by setting a reference rate each day around which the RMB can move up to 1% relative to the dollar. There is occasional excitement at the prospect that this band might be widened.
But a 1% band is already wide enough to accommodate most of the daily movement
of a free-floating currency. If the reference rate is not determined by the market (for example, by linking it to the previous day's close), widening of the band would not equate to a scaling back of intervention.
(The article has been edited for clarity)