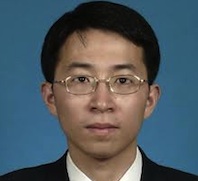 The author is Standard & Poor's Ratings Services' director of financial institutions ratings, Liao Qiang
The potential failure of a collective trust program distributed by Industrial and Commercial Bank of China Ltd. (ICBC) could expose the vulnerability of China's banking industry.

We are inclined to believe that the RMB3 billion collective trust program will fail, because Chinese policymakers have long recognized the moral hazard stemming from "make-whole" practices and the detrimental impact to economic balance.
We do not expect ICBC to bail out the program. Our view is based on the fact that ICBC has no legal ground to make such a move. The damage to the bank's reputation from the failure of such a high-yield and high-risk wealth management product may be well manageable.
Moreover, policymakers may be less concerned by such a failure than they used to be. Given the limited number of individual investors affected and these investors' high-net-worth status, the risk of triggering social unrest appears limited.
If, contrary to our current thinking, ICBC does bail out the collective trust program, we will have to review our assumptions about Chinese banks' exposure to credit inter-mediation involving entities and activities outside the regular banking system.
A bailout by ICBC may trigger an event-driven review of our Banking Industry Country Risk Assessment (BICRA) on China and our assessment of the stand-alone credit profile of ICBC. This is because the banking sector's actual credit exposure to shadow banking could be greater than what we currently think.
Even if we conclude the impact on China's BICRA would be limited, it may still undermine our current "adequate" assessment of ICBC's risk position and weigh on ICBC's stand-alone credit profile.
Nonetheless, we do not expect downward pressure on the rating on ICBC because of our assessment of a "very high" likelihood of extraordinary government support, which may offset such downward pressure on the stand-alone credit profile.
If the collective trust program is bailed out by some stakeholders other than ICBC, the moral hazard and potential problems in the system will still continue to grow. While our BICRA on China is unlikely to face immediate downward pressure, a good opportunity of instilling market discipline will have been missed.
We expect Chinese banks to take differentiated positions toward distressed wealth management products they have distributed. Chinese banks are unlikely to bail out high-yield wealth management products unless the banks happen to be the originator of the products.
In China, trust companies or unregulated non-bank entities originate most high-yield wealth management products.
We view mass-market wealth management products as term deposits in disguise. We expect timely and sufficient liquidity support from the banks from which these products originate.
We continue to view China's shadow banking more as a symptom than a cause of some emerging systemic risks to the banking sector and the wider economy. In our view, Chinese banks have already accumulated high credit risks on their balance sheets.
But distorted growth in shadow banking could lead to further unintended buildup of credit risks that banks may not fully appreciate. Certain parts of the shadow banking sector, notably trust companies, may prove to be the weak link of China's financial system.

(The article has been edited for clarity)