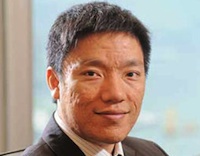 The author is Nomura economist Zhiwei Zhang
We recently began a series of comments that we believe are relevant to investors in drawing attention to the risks facing China's financial system, in particular its trust sector. We take this opportunity to answer a number of questions in a Q&A format.
Q1. How big is the trust sector in China and how important it is for the economy?
Assets under management by trust companies more than tripled from RMB3.0 trillion at the end of 2012 to RMB10.1 trillion at the end of September 2013, exceeding the RMB8.1 trillion of total assets held by China's insurance companies. This is still far smaller than the banking sector, with RMB128.5 trillion of total assets, but in terms of growth of assets the trust sector has outpaced the banking sector in recent years.
One way to classify trust products is by the number of investors involved:
Collective-fund trust products: These are open to more than one investor, with a minimum investment of RMB300,000 for each investor. From RMB0.6 trillion at the end of 2012, this type of trust product has risen to RMB2.4 trillion by September 2013, accounting for 23% of total trust product assets.
Single-fund trust products: These are owned by a single investor. The amount of single-fund trust products outstanding rose to RMB7.2 trillion by September 2013 and accounted for 71% of total trust product assets.
In 2010, single-fund "bank-trust cooperation" products were pervasive. But the China Banking Regulatory Commission (CBRC) cracked down on this practice in 2011 by requiring banks to bring off-balance-sheet operations back onto their balance sheets. As a result, "bank-trust cooperation" business slowed significantly and trust companies turned to other entities, such as brokers, to distribute their products. This led to a surge in "other" single-fund trust products after 2011.
Q2. What is the average maturity and return?
The average "expected yield" for popular trust products, such as those invested in real estate and infrastructure projects, has ranged from 9% to 11% recently. These "expected yields" are provided by trust companies to investors when they launched the trust product. The average yield of these products rose by a significantly 80 basis points or so in the second half of 2013 due to tightening liquidity conditions and a higher credit risk premium. The average maturity of overall trust products in the past three years has been 1.9 years.
Q3. In which areas has the money been invested?
Official data from the China Trust Association suggest only 36% of trusts products were invested in real estate, infrastructure, energy and the mining sector, but we believe this understates the true exposure to these sectors. Trust products usually pay investors around 10% yield.
Adding other costs, such as management fees for trust companies and distribution channels, total financing costs for trust products are, we estimate, likely to be more than 12% – which we believe is prohibitively high for many firms in China.
The average return-on-equity (ROE) for listed companies was below 10% in 2012 in most of the sectors, except for mining, property and financials. We believe some trust products invested in the "non-financial firms" or "others" segments may actually have invested in properties, infrastructure projects and energy-related companies.
It is difficult to gauge the extent quantitatively, but we believe these sectors likely account for more than 50% of trust products.

Q4. How risky are trust products? Is the China Credit Trust (CCT) case just the tip of the iceberg?
Trust products are arguably the second most risky financing channel for corporates, next to underground financing. The CCT case has revealed risks in the sector, but it is by no means the only case.
In fact, we have identified 28 similar credit-risk events since 2012, all of which involve trust products invested in real estate, mining and infrastructure areas. Yet there has so far been no actual default where investors have had to swallow those losses, as the troubled trust products were eventually paid, either from the trust companies' own pocket (i.e. hard redemption) or taken over by third-parties (e.g. local government agencies, asset management companies, banks).
In some cases trust products were rolled over as the trust companies issued other new products to cover the troubled old ones. There are still several trust products outstanding that are associated with coal miner Liansheng Energy Group, which have yet to be resolved despite the fact that the company is de facto insolvent.