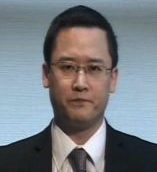 The author is Craig Chan, head of Asia forex strategy at Nomura Securities
The People"s Bank of China (PBoC) posted a statement on its website that summarized the decisions from a conference on the development of cross-border RMB business.
The conference was held from February 17th to 18th and attended by PBoC deputy governor Hu Xiaolian, who also set the group's directions for 2014.
The statement highlighted the focus on RMB capital account convertibility and liberalization of financial markets, but it also stressed the importance of an orderly expansion of the U.S. dollar vs. RMB trading band in 2014.
This is a significant statement in our view, given that the PBoC not only rarely posts explicit comments on potential band widening in its website. The last time was a November 28th article by Governor Zhou Xiaochuan.
But this may be the first time that the central bank has indicated an explicit time frame. These comments and possible near-term implications of a band widening may also explain the recent bid in onshore spot USD/CNY with the deviation from the daily fix last at -55 basis points, which is similar to levels we saw back in November and December 2013 when the possibility of band widening was also in focus.
In our view, a possible time frame for a band widening in the near term may be before the 5 March National People's Congress meeting or before the significant events or economic data releases in April.
Given the near-term concerns stemming from the potential local government financing vehicle (LGFV) defaults and any build-up in speculative inflows, we see a risk that PBoC could hold (at least initially) the USD/CNY fix relatively stable after the band widening.
(The article has been edited for clarity)