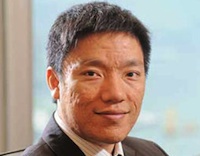 The author is Nomura economist Zhang Zhiwei
The 12th National People"s Congress convenes its second annual session on 5 March, likely concluding around mid-March.
It is the first parliamentary session that President Xi Jinping and Premier Li Keqiang will preside over, having taken on the leadership mantle last March.
From a policy perspective, the NPC may offer little new as the third plenum of the 18th Chinese Communist Party (CCP) Congress last November launched a comprehensive reform package and the Central Economic Working Conference (CEWC) in December set out the reform plan and macro policies for the year.
That said, we do expect extensive discussion between the representatives on economic and social issues.
We expect the government to keep its 2014 GDP growth target at around 7.5% and its inflation target at 3.5%.
The budgeted fiscal deficit will likely rise slightly to RMB1.3 trillion. We expect the M2 growth target to remain at 13.0%, as in 2013.
(The article has been edited for clarity)