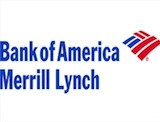 China has massive foreign exchange reserves and requires its banks to hold high levels of reserves. These should leave ample policy room for China to manage any possible capital flight from the country, says Bank of America Merrill Lynch in a report.
The banks says that capital inflow to China has slowed noticeably since mid-February. It expects that there may be some capital outflow in the coming months.
But it says there is no need to panic over fears of a massive capital flight from China, and the bank expects China's capital flows to stabilize.
On the Chinese economy, China has raised its railway fixed-asset investment target to RMB720 billion from the RMB700 billion set earlier this year.
It is also up from the RMB630 billion announced at the annual railway work conference. This should provide certain stimulus to the Chinese economy, brightening its outlook going forward.