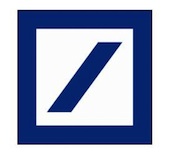 On April 10, China says it has approved, in principle, the development of a pilot program called the Shanghai-Hong Kong Stock Connect, for establishing mutual stock market access between mainland China and Hong Kong.
The move demonstrates China is firmly committed to accelerate the pace of capital account liberalization, says a report released by Deutsche Bank AG.
The program is another policy milestone in RMB's internationalization as it offers additional investment channel in the offshore RMB circulation mechanism.
It will also boost demand for RMB assets and promote the use of RMB for investment settlement purposes.
In the short term, the impact on RMB exchange rate is likely to be limited, given ongoing intervention by the authorities to limit RMB appreciation.
Deutsche says that the RMB's appreciation over the medium term remains intact, supported by both strong current account inflows and increasingly strong portfolio inflows.
With capital account gradually being liberalized, onshore and offshore RMB forward curve should gradually converge. RMB should demonstrate increasingly two-way volatility as cross border flows will be more active.
In the longer term, flow dynamic is likely to become more two way, allowing the authorities to reduce their role in the market.
In addition, speculation of a Hong Kong dollar re-peg to the RMB should put further downside pressure on USD/HKD.
The bank says it believes the onshore and offshore RMB short-term liquidity will be increasingly correlated.
Valuation-driven equity flows can be quite imbalanced and offshore RMB market is vulnerable to a liquidity squeeze but the risk is modest in our view given the daily quota control.
The investable assets under the pilot program are equities. Exchange-traded bonds are not yet permitted. Going forward, we expect the pool of investable assets to expand to exchange trades bonds which in the onshore market includes central government bonds, policy bank bonds, corporate bonds, and in the offshore market includes some offshore RMB bonds.
This will attract investors with demand for asset allocation into both fixed income and equity market.
Deutsche expects China to continue to open up the domestic market by expanding the quota for domestic capital market access programs and foreign investors' ownership of the domestic capital market to rise from around 3% currently to 10% over the next five years.