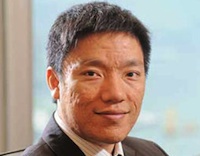 The author is Nomura economist Zhang Zhiwei
The HSBC flash PMI rose to 48.3 in April from a final reading of 48.0 in March. It is inline with consensus of 48.3, and higher than our forecast of 47.8.
The number came in contrast with the China MNI business sentiment index, which fell to 51.1 from 53.4 in March.
The rise in the flash reading may be partly due to seasonal effects as the HSBC PMI has risen by an average 0.2 percentage points from March to April since the data became available in 2005. The only exception was in 2009, due to the global financial crisis.
The new orders component rose to 47.7 from 46.5 and the output component rose to 48.0 from 47.2, both remaining below the expansion/contraction threshold of 50, while the new export orders index dropped to 49.3 from 51.3.
We do not believe that this uptick in the HSBC PMI signals any sort of turning point for the economy and continue to believe that growth momentum is on a downtrend, with GDP growth likely to slow to 7.1% in the second quarter as the property sector shows signs of further weakening.
Following China's State Council's decision on 16 April, the People's Bank of China (PBoC) announced a 200 basis point cut in the reserve requirement ratio (RRR) for rural commercial banks and a 50 basis point cut for rural cooperative banks, effective on April 25.
We maintain our view that the PBoC will cut the RRR for the whole banking sector in May or June. We also expect credit supply and fiscal policy to be more expansionary.
If the government does not loosen policy further, GDP growth is likely to drop below 7% in the second quarter or the third quarter.
The likelihood of an interest rate cut is also rising, although it is not yet part of our baseline view.
(The article has been edited for clarity)