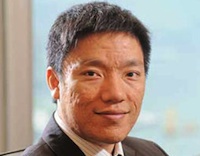 The author is Nomura economist Zhang Zhiwei
China's M2 growth rebounded to 13.2% year-on-year in April, up from 12.1% in March, higher than the market expectation of 12.2%. It is partly due to favorable base effects as the M2 level unusually fell from March to April last year.
Total social financing fell to RMB1.55 trillion from RMB2.07 trillion, largely in line with expectations of RMB1.48 trillion.
This was mainly dragged down by new RMB loans, which fell to RMB774.7 billion in April, from RMB1.05 trillion in March. The market consensus was expecting new RMB loans of RMB800 billion.
Foreign currency loans also fell sharply to RMB18.6 billion from RMB136.4 billion. Shadow banking credit, including entrusted loans, acceptance bills and trust loans, were down by half at RMB278 billion from RMB551.5 billion.
The stock of credit growth across all categories declined. Total social financing growth continued to slow to a record low of 17.8% year-on-year in April, down from 18.4% in March. Shadow banking credit growth fell to 25.5% from 28.4%. Outstanding RMB loans growth slowed to 13.7% from 13.9%.
We do not take the M2 growth rebound as a signal of policy easing, and still expect growth to slow in the second quarter, dragged down by tight credit conditions and a weak property sector.
(The article has been edited for clarity)