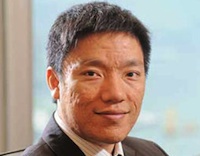 The author is Nomura economist Zhang Zhiwei
The Chinese government has released further information regarding a meeting hosted by Premier Li Keqiang on June 6 with eight provincial officials to discuss economic conditions.
The press release quoted some unusually strong words from Premier Li, including "We said in the past that government officials should not be evaluated only by GDP growth, but that doesn't mean we don't need to keep reasonable growth."
The Premier also said that "the key economic targets we set for this year were decided by the Central Economic Working Conference and the government's working plan for 2014, and were approved by the National People's Congress. It is therefore legally binding."
"The whole Communist Party, central as well as local government, should take responsibility for ensuring the target is achieved successfully."
"Almost half of 2014 has passed, local governments, provincial leaders in particular, should have a sense of responsibility and urgency," Premier Li was quoted as saying.
He also asked central government officials to set a timetable to address three key problems that have been highlighted by local government: high financing costs and limited access to credit; slowdown in investment, weak exports.
We believe this increases pressure on the People's Bank of China to loosen monetary policy further in the next few months. We reiterate our view that policy easing has become significant from a macro perspective.
We recently revised up our 2014 GDP forecast to 7.5%. We continue to expect further policy easing measures to come in the next few months, and GDP growth to rebound slightly to 7.5% in the third quarter and 7.6% in the fourth quarter from 7.4% in the second quarter.