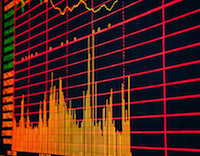 The author is China International Capital Corporation (CICC) analyst Liu Gang
Overseas-listed Chinese companies are concentrated in Hong Kong and U.S. stock exchanges. Hong Kong-listed Chinese companies are mostly state-owned enterprises or conglomerates, mostly in the finance, telecom and energy sectors. U.S.-listed Chinese companies are of smaller sizes and mostly in the IT and Internet industries.
U.S.-listed Chinese companies have the best liquidity with high trading volumes. Its average single company daily trading volume is about two times of the Chinese A-share market. Hong Kong-listed Chinese companies have the lowest trading volume among the three markets.
Hong Kong is still the number one location for Chinese companies that are listing overseas. Nine of the top 10 biggest Chinese overseas IPO in 2013 were listed on the Hong Kong Stock Exchange, with JD.com the only exception with its NASDAQ float.
Since Sina Corp. listed in the U.S. in 2000, U.S.-listed Chinese companies have gone through difference phrases of development. Currently, there are 186 Chinese companies listed in the U.S., with 64% listed on the NASDAQ. Overall, these companies show great diversity in terms of their sectors, market cap, liquidity and valuations.
There are two paths for a Chinese company to list in the U.S., either through a direct IPO or a reverse merger. A direct IPO has strict requirements, which also comes with a higher price tag and a longer process.
A reserve Merger is much more economical and takes less time. It is also relatively easy for companies to transfer from the Over-The-Counter market to the main board. Therefore, many small Chinese companies prefer to complete U.S. IPOs through reverse merger.
Because of this, many of these companies do not have solid accounting and corporate governance. Most U.S.-listed Chinese companies that have been accused of accounting wrongdoings fall under this category.
In terms of performance, we found that despite a dramatic correction during 2011 when accounting scandals damaged investor confidence, the NASDAQ Golden Dragon China Index (HXC) has performed much better than the NASDAQ on an accumulated return basis since 2001. In terms of liquidity, there is not much difference between the HXC and the NASDAQ.
But HXC has a much higher volatility than the NASDAQ index. HXC also has a high correlation with the NASDAQ index at around 79%. This correlation is higher than the relationship between HXC and China's ChiNext market.
HXC's overall valuation, after some recent climb, has reached 19.7 times P/E (price earning ratio), higher than the average of 15.3 times P/E ratio for the group, and also higher than NASDAQ's 18.8 times.
Within the HXC, the Internet e-commerce sector recorded the best performance year-to-date, up 53%, due to recent new IPOs such as JD.com and Jumei International Holding Ltd. Looking at the fundamentals, hotels, food and beverages, entertainment sectors had the highest growth in terms of net earnings during the first quarter.