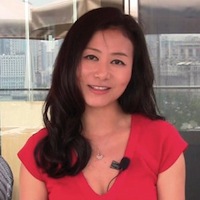 The author is Nina Xiang, editor of China Money Network
An ancient Chinese sage claims: One will start thinking about changes when one is in extreme difficulty.
It still holds true for today's Chinese private equity players.
"We are exploring various kind of buyout potentials in China, as a result of reduced opportunities in the growth capital space," says Terry Hu, co-founder of US$2.3 billion-under-management FountainVest Partners, at the Hong Kong Venture Capital and Private Equity Association (HKVCA) 13th China Private Equity Summit held in Hong Kong today.
Chinese private equity has endured some tough times lately. The 14-month closure of the Chinese IPO market clogged the exit channels for many funds to realize returns for limited partners (LPs). As a result, fundraising and performance have suffered.
Many private equity managers are therefore seeking a unique edge, either by specializing in certain industry sectors or differentiating themselves on strategy, such as pursuing more sophisticated buyout deals away from the mainstay of minority growth capital transactions.
To be sure, these buyout deals are not the traditional leveraged buyouts in the U.S. where financial engineering is in large part driving returns. When you say "buyout" in China, they are practically all privatization deals, where management and a group of financial investors acquire overseas-listed Chinese companies, which are believed to be undervalued.
FountainVest, based in Hong Kong and headed by Frank Tang, formerly Temasek Holding's head of China investments, has so far announced or completed three buyout or take-control deals.
One is the management take-private deal of NASDAQ-listed Focus Media last year. FountainVest participated in the deal, along with fellow Chinese investors CITIC Capital China Partners, China Everbright Structure Investment Holdings, and Fosun International Ltd. That deal valued the Chinese advertising company at US$3.7 billion.
In April, FountainVest joined an investor consortium including Primavera Capital and Perfect World Co. Ltd. to take NASDAQ-listed Chinese online game developer Shanda Games Ltd. private. The privatization deal values Shanda Games at approximately US$1.9 billion.
Another is Michigan-based U.S. automobile airbags and seat belt maker Key Safety Systems. In a secondary transaction, FoutainVest is in the process of acquiring the company for around US$800 million from its current owner, New York-based buyout firm Crestview Partners.
"It's not because we decided that we are not going to invest in growth opportunities," says Hu. "This is a natural result from expressed desires from various businesses to exit."
It's hard to predict if this approach will work, as Hu himself readily admits, "We have been working on this for several years, but it's difficult." Nevertheless, it's never a bad idea to journey on a road less traveled.