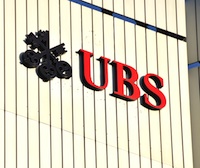 Private sector debt for Asia has risen to 156% of GDP, up seven percentage points since April 2013, and 45 percentage points since the end of 2008. The risk of an outright de-leveraging scenario within the next year or two has increased for Asia, says a report by Duncan Wooldridge, chief economist for Asia Pacific at UBS AG.
Private sector leverage levels in Asia now matches the U.S. ratio. At the current rate of rise, it could exceed the peak seen in U.S. private debt to GDP by 2016.
This trend appears unsustainable and a reversal on the horizon should be expected, though we do not claim to know the exact day that will unfold.
China, North Asia, Hong Kong, Singapore, Thailand, and Malaysia stand out based on levels of leverage alone as at risk.
Liquidity risk matters as much as leverage. UBS expects the U.S. Federal Reserve to hike interest rates by 25 basis points in mid-2015, and raise Federal Funds rate to 1.25% by end 2015.
Countries with current account deficits, high loan to deposit ratios, or completely open capital accounts should find it difficult to grow deposits fast enough to sustain the current pace of credit growth. This is true even for economies with relatively low leverage.
However, considering leverage and liquidity risks together, Asia is headed for weaker credit growth in the years ahead, which has supported domestic demand and property prices over the last five years, says the report.
Aggressive reform is urgently needed, unless exports can bail out the region. But so far, reform in Asia has been slow to get off the ground despite a growing recognition it is needed. Reform is always difficult to implement, and historically much of Asia has often opted for weaker nominal exchange rates.
Given the slow pace of reform in the region, Asia is passively headed toward weaker nominal exchange rates in the medium term, predicts Duncan Wooldridge.