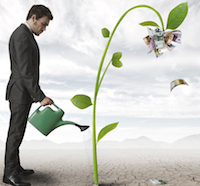 Greater China-focused hedge funds produced their second consecutive month of positive returns, up 1.56% in June. Though they remain in the red with a negative return of 1.38% for the first half of the year, according to data newly released by hedge fund research firm Eurekahedge.
For the first six month of the year, Greater China-focused hedge funds performed poorly compared with market indexes. The MSCI Golden Dragon Index climbed 4.04% during the same period.
Globally, hedge funds finished the first half up 3.18%, lagging behind the MSCI World Index, which has returned 4.27%. North American hedge funds lead the tables, up 5.19% year-to-date.
Hedge funds posted performance-based gains of US$40 billion, and attracted US$67 billion in net asset flows in the first half of 2014 globally.
In terms of strategy, event-driven strategy delivered the best returns for the first six months this year, up 5.18%. Distressed debt is a close second, returning 5.11%.