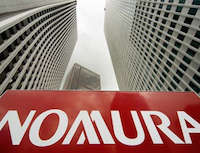 The author is Nomura Global Markets Research
According to the Chinese central government's official website, the State Council emphasised at a regular meeting on July 16 that "the key economic targets that we set in the Government Working Report were decided by the Central Economic Working Conference and approved by the National People's Congress. They are a solemn pledge to the people, and therefore, we have to ensure they are accomplished."
The meeting also urged continuous implementation of already rolled-out easing measures. The government will "speed up implementing financial measures that support the real economy, especially for small and micro-enterprises and the agricultural sector, and want actual effects as quick as possible in relieving the financing difficulties and high financial costs that face enterprises."
The meeting also urged support for the financing of railway, road, urban infrastructure, and importantly, water-management projects.
Yesterday's State Council statement echoes the message sent by Premier Li Keqiang to eight provincial heads in early June. This increases our conviction that the State Council is committed to achieving this year's official GDP growth target of 7.5%.
We expect this to put pressure on the People's Bank of China to loosen monetary policy further in the next few months. Further easing of monetary and fiscal policy, and further measures taken in the property market, should help a shallow recovery in the second half.
We maintain our quarterly GDP growth forecasts of 7.5% for the third quarter and 7.6% for the fourth quarter for now, but acknowledge upside risk to our third quarter forecast.
We believe property investment growth will continue to slow in the second half due to structural oversupply, but this should be more than offset by other sectors, notably infrastructure spending.

(The article has been edited for clarity)