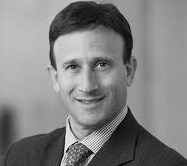 The author is Russ Koesterich, chief investment strategist at BlackRock
China's GDP growth in the second quarter rose by 2% quarter-on-quarter, versus expectations of 1.8%. It is also an improvement from the 1.5% quarter-on-quarter growth registered in the first quarter this year.
On a year-over-year basis, China's economy grew 7.5% in the second quarter from the same period a year ago. The improving data are largely thanks to stronger external demand as well as policy loosening, which was confirmed by stronger money and credit growth data.
As the data have improved, so has sentiment. Investors are starting to look at Chinese equities – currently trading at roughly nine times earnings, although most of the discount is in the financial sector – as one of the few value plays left.
Last week, we saw US$2.1 billion of foreign net purchases of Asia funds and roughly US$1 billion capital flow into emerging market funds, the sixth straight week of inflows.
We do think that for long-term investors who are able to withstand near-term volatility, right now is the time to take advantage of the historically cheap valuations in emerging markets.
(The article has been edited for clarity)