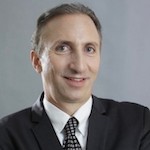 The author is Peter Fuhrman, chairman and CEO of China First Capital
In 2014, there are signs that the worst may now be over for China's private equity industry. The industry may be pulling out of a tailspin.
A decade ago, China was a private equity backwater, with a handful of firms and few success stories. Things really began to heat up in 2005 when China's largest Internet search company Baidu Inc. went public on the NASDAQ. Its share price tripled on the opening day, creating paper fortunes for Google, which owned a minority stake, as well as several U.S. venture capital firms that invested years earlier in Baidu.
The race was on. Giants of Silicon Valley's venture capital industry, including Sequoia Capital and Kleiner Perkins, opened offices in China, along with a growing number of well-established international private equity firms. Everyone seemed to want in.
Capital raised to invest in China private equity deals grew at least five-fold from 2005 to a total of over US$100 billion. IPO exits went from few to over 300 in some years. The number of active prviate equity firms went from a few dozen investing only dollars to over 1,000, including hundreds of newly-organized funds investing RMB.
If the ride up was fast, the slide down was even quicker. By early 2013, most exits had ceased, and with it new capital raising. Private equity firms' portfolios ended up struggling under the collective weight of over 7,000 un-exited private equity investments.
With fund lives growing shorter and profit distributions to Limited Partners (LPs) few and far between, China private equity turned from one of the most dynamic and attractive investment classes in the world to one of the more troubled.
Since late last year, IPOs have returned, and with it, the likelihood that more China private equity deals will achieve successful exit. But, going forward, the private equity industry in China will need to make greater use of all other exit channels as well.
It is worthwhile to remember that private equity has been a powerful force for good in China. More so than in any other country, it is true to say that virtually all of the country's largest, most competitive, most famous and dynamic private businesses were financed by private equity or venture capital.
Now it looks like China's private equity is entering a period of retrenchment and maturation. It's impossible to quantify how big the losses for LPs may run, how many of these newly-established private equity firms will close up shop, and when this once-booming and supremely promising industry will recover its lost luster.
(The article has been edited for clarity)