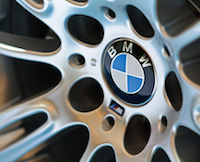 The annual bilateral trade value between China and the European Union (EU) could grow close to 1.5 times to €660 billion (US$886 billion) in a decade's time by 2024, according to a research report issued by Deutsche Bank AG.
Among EU countries, Germany is particularly well placed to benefit from an intensification of bilateral trade, as China's largest trading partner in the Union.
German exports to China could grow by 60% in the next decade, and if the current free trade agreement (FTA) negotiations comes into being, exports from Germany to China could double, says the report.
The bank also predicts plenty of room for greater adoption of the use of RMB in Europe. Financial infrastructure recently put in place makes it possible to foresee RMB settlement increase to as much as 40% of EU-China bilateral trade by 2024 from less than 10% currently.
China is the EU's number one supplier of goods, and its third-largest export market. In turn, the EU is China's largest trading partner.
The recently announced plans for a free trade agreement between China and the EU are momentous, signaling great potential for bilateral trade to grow, not only goods but also services trade.
Transport and trade-related services are bound to grow significantly as China's integration into the world economy continues. Moreover, Chinese tourists have been flocking to Europe in ever greater numbers, giving a boost to related businesses.
Foreign direct investment may become the next engine of the China-EU partnership, predicts the report. While the EU is the largest investor in China, Chinese direct investment accounts for less than 1% of the EU's total inbound foreign direct investment stock.
New dynamism is expected from a bilateral investment agreement currently in negotiation, and from the rising interest of Chinese investors in European companies.