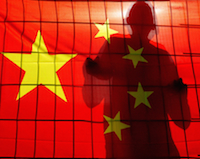 China's economic recovery, widely expected during the second half of this year, may take longer to materialize and will require further policy support by the Chinese government, says a research report by Standard Chartered Bank.
Economic indicators in July disappointed those who were hoping for a strong rebound. Industrial production growth moderated to 9.0% year-on-year in July from 9.2% in June, despite the pick-up in official manufacturing PMI to 51.7 from 51.0 during the same period.
Electricity production, which may be a more reliable indicator of activity, also slowed to 3.3% in July from 5.7% a month ago. Even though retail sales growth held up, at 10.4% growth in July in real terms, but fixed asset investment growth slowed to 14.8% in real terms in July from 16.8% in June. Housing fixed asset investment growth remained sluggish at 11.3% in July.
Standard Chartered now expect a difficult third quarter, but things will turn upwards in the fourth quarter.
The drag on activity coming from the housing sector is strong, and while exports are recovering, it is a slow process. Exports only account for some 10% to 15% of China's GDP, but the housing sector and its upstream suppliers takes up 25% to 30% of GDP.
Even though credit growth has stabilized, but it will take some time to filter through to support real economic activity.
As a result, Beijing will have to push ahead with its "mini-stimulus" policies in the third quarter, in order to hit the 7.5% GDP growth target in 2014.
Standard Chartered expects more targeted reserve requirement ratio (RRR) cuts, re-lending to policy banks to support railways and social housing construction.