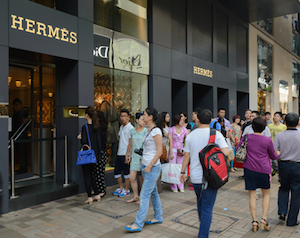 Washington, D.C.-based global private equity firm Carlyle Asia Investment Advisors Limited is in negotiation with one of the largest Chinese real estate developers, China Vanke Co., Ltd., to acquire some of its commercial properties through asset or share acquisitions, according to an official announcement.
The negotiations, which also include the establishment of a strategic partnership to develop commercial property businesses, is expected to conclude in the next few days.
The deal could be valued between US$997 million US$1.6 billion, according to media reports.
A memorandum of understanding signed between the two parties is not legally binding. The proposed cooperation under the memorandum may or may not proceed, says Vanke's statement.
Vanke is coping the current Chinese property sector downturn with "cautious optimism and active responsiveness". The group will explore new market needs such as retirement communities, resorts, logistics properties, among others, according to its 2014 interim report.