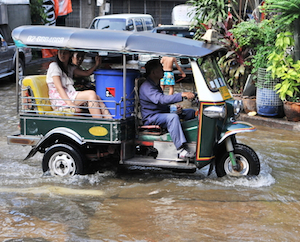 China's weakening manufacturing economic indicators came out below market expectations, confirming the sluggishness of the economy and the softening momentum. But the Chinese government is likely to step up support to the economy in order to achieve its growth goals this year, says a report by BofA Merrill Lynch Global Research.
China's official manufacturing PMI slowed to 51.1 in August from 51.7 in July. The reading is slightly below the consensus forecast of 51.2, and is in line with the drop of the HSBC flash PMI to 50.3 in August from 51.7 in July.
The main drags leading to the decline were output and new orders which fell to 53.2 and 52.5 in August from 54.2 and 52.5 in July respectively.
But China's new leadership is determined to deliver stable growth during their period of power consolidation, especially in the run up to the fourth Plenum in October. Beijing will step up its mini-stimulus in coming weeks to ensure the annual growth goal of "around 7.5%" is achieved.
The Chinese government last week already announced a fresh round of mini-stimulus to counter the downward pressure on growth. These measures include an RMB20 billion central bank re-lending with preferential rate to the agriculture sector, a push for ramping up investment in clean energy and public facilities such as hospitals, nursing homes and fitness centers, and a promise for delivering the target on social housing and more spending on environmental protection.
These measures will help boost confidence, and growth will stabilized again in coming months as the government steps up its stimulus efforts.
For the third and fourth quarter, the major headwinds include the high base effect, the anti-corruption campaign and the downturn in the property sector.
The anti-corruption campaign, though definitely positive for growth in the long-term, has hit the economy in the short term. The campaign also made the central government's stimulus effort less effective as local government officials are not incentivized to speed up fiscal spending and investment projects.
BofA Merrill Lynch says that investors should shift their focus from short-term economic cycles to the new leaders' initiative on reforms, especially the judicial reform which will be the major theme for the coming fourth Plenum in October and the Hukou reform, which so far has been under-appreciated by markets.