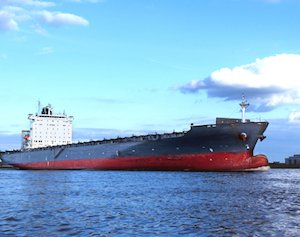 Standard Chartered Private Equity (SCPE) and Tiger Group Investments, a Hong Kong-based private investment firm focused on investing in the maritime sector, agreed to jointly invest US$95 million in Shanghai-based Greathorse Chemical Ltd., according to a joint announcement.
Other unnamed financial investors are investing an additional US65 million in Greathorse Chemical, says the statement, making the total investment into the company at US$160 million.
Greathorse Chemical says it plans to use the proceeds to fund the construction of high quality stainless steel vessels and acquire vessels from the resale market.
The company has an existing fleet of eight vessels and has a further four vessels under construction. Over the next few years the company aspires to become a leading Asian chemical tanker operator.
"We think that the chemical tanking business offers attractive returns for investors as we believe the demand for chemical shipping services is expected to grow over the next several years," says Graham Porter of Tiger Group Investments.
On Tiger Global Investments' website, Greathorse Shipping and Greathorse Ship Management are also listed as its portfolio companies.
Shanghai-based Greathorse Shipping is formed in 1997 to own and lease ships to Chinese state-owned enterprises (SOEs) with a particular focus on industrial end users. Its fleet is comprised of 17 vessels in the dry bulk, chemical and container sectors, according to the company's website.
It's unclear what is the relationship between the three companies.