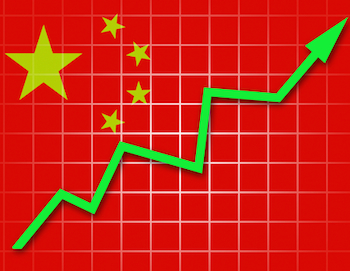 The author is AXA Investment Managers Asia
We have been advocating caution on Chinese equities for some time, but recent developments have made us more constructive.
Among others, the Chinese government is accelerating corporate-sector reforms, which should lift Chinese companies' competitiveness and profitability. There are tentative signs that banks are starting to deal with their non-performing loans.
These changes should help Chinese equities to deliver between 5% and 10% total return over the next 12 months, which justifies having Chinese stocks in investment portfolios.
From an earnings perspective, the government is accelerating corporate-sector reform. If successful, this should lift the competitiveness and profitability of state-owned enterprises, while creating a level playing field that fosters growth and efficiency in private-sector companies.
From a valuation perspective, moves to re-balance the Chinese economy and deflate the asset price bubble are helping to reduce the equity market risk premium. Liberalization of the capital account, through the Hong Kong-Shanghai Stock Connect scheme, is expected to boost liquidity in A-share markets, assisting the re-rating process.
There are early signals that Chinese banks are starting to deal with their non-performing loans through asset sales, capital raising and cooperation with "bad banks". Further movement in this direction could help remove uncertainties and boost valuation of equity markets.
The re-rating of Chinese equities is likely to be a slow motion process, but factoring in all the above elements, we think that the Chinese market could deliver reasonable returns in the next year.

(The article has been edited for clarity)