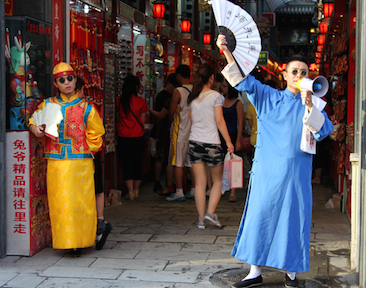 China's HSBC flash PMI edged up to 50.4 in October from 50.2 in September, slightly strong than market expectation of 50.2. This signals that growth momentum has only succeeded in stabilizing, but more policy easing is needed to achieve growth target, says a research report issued by Nomura.
The index' components are not as encouraging as the headline index appears. The new orders sub-index edged down to 51.4 from 51.5 in September. New export orders fell by 1.6 percentage points to 52.8 from 54.5.
But a silver lining is that these data suggest that new domestic orders may have increased slightly.
The output sub-index dropped to 50.7 from 51.3, and input prices fell sharply by 3.1 percentage point to 44.0 from 47.1, which implies dis-inflationary pressures in the pipeline.
Nomura says that China's deflation could deepen in October, while consumer price index inflation could fall sharply from 1.6% in September.
Weak investment is dragging on China's growth, although the resilience of retail sales underpins the view that China's ongoing structural adjustment is not heading for a hard landing. Strong exports seem to be cushioning some of the slowdown, says Andrew Colquhoun, head of Asia-Pacific Sovereigns at Fitch Ratings in an emailed statement.
Still, Colquhoun points out that China's rebalancing is at an early stage and growth will slow further, if the authorities remain in earnest about letting it work through.