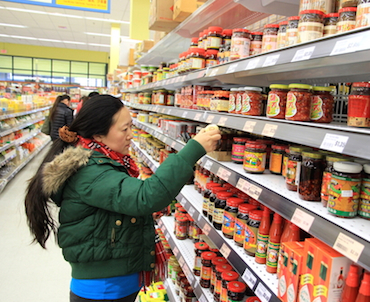 China's State Council announced new policies to support consumption and residential property demand. These measures are in line with the expectation that Beijing will roll out more targeted easing measures in the coming weeks to bolster the launch of the Shanghai Hong Kong Stock Connect and the APEC conference in November, says a research report by BofA Merrill Lynch Global Research.
Specifically, China says it would boost consumption in five main areas.
1, Expand mobile internet, improve broadband speed, and support the development of online shopping and delivery support in rural areas.
2, Promote green consumption, encourage energy-saving products and reward the construction of urban parking and new energy vehicle charging facilities.
3, Upgrade tourism and leisure spending, implement paid leave system, start rural tourism projects including building car and RV camps to benefit local people.
4. Increase education consumption, improve the private school fees policy and expand cooperation with foreign schools.
5, Encourage spending on healthcare, health care and housekeeping. Explore the establishment of pension funds by formulating preferential tax policies to encourage private investment in these areas.
The State Council also called for "stabilizing housing consumption" as a slowdown in the property sector has been a major drag to growth this year with new homes sales in floor space down 12% year-on-year in September.
The State Council specifically called for boosting the construction of social housing and loosening the criteria for using house provident fund to pay for rent.
The move follows the People's Bank of China (PBoC)'s release of a circular on September 30 to ease mortgage lending standards in an effort to boost the weak housing market.
The Ministry of Housing and Urban-Rural Development (MOHURD) also eased the criteria for housing fund loan on October 14.
Separately, to meet the requirement of the World Trade Organization, the State Council meeting decided to open up the bank card clearing market, allow qualified domestic and foreign companies to apply for setting up bank card clearing institutions in China.
The meeting also mentioned the need to improve management, prevent risks and protect the rights and interests of cardholders, says the report.