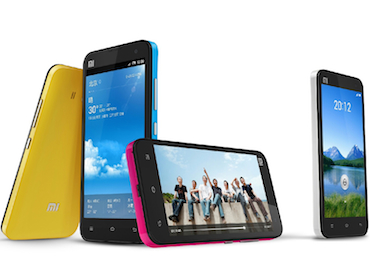 The world's third largest smart phone maker Xiaomi Inc., backed by venture and private equity investors, has agreed to invest hundreds of millions U.S. dollars in Chinese video sharing sites Youku Tudou Inc. and iQiyi.com Inc, according to Xiaomi's official Weibo account.
Xiaomi did not disclose how much capital it is investing int the two firms, but said that it plans to purchase as much as tens of million U.S. dollars of shares in New York Stock Exchange-listed Youku Tudou.
It will also reportedly injected US$300 million in iQiyi.com, an online television and movie platform established by Chinese search engine Baidu Inc. in 2010. The deal would see Xiaomi becoming the second largest shareholder of iQiyi.com, just behind Baidu.
The deals are part of a strategic expansion into content creation and distribution to complement Xiaomi's hardware offerings, including Xiaomi smart phones and Xiaomi TV.
According to an agreement signed between Xiaomi and Youku Tudou, contents produced by Youku Tudou will be able to play on Xiaomi's terminal equipment including MiBox, Mi TV, Xiaomi smart phones, and Mi Pad.
Xiaomi also plans to get deeply involved in the creation, production and distribution of Youku Tudou content that meets the need of Xiaomi users.
There are market speculations that Xiaomi is currently preparing to complete another round of financing that will see the company valued at US$40 billion.
DST Global, an investment firm founded by Russian businessman Yuri Milner, is rumored to be an investor.
Founded in 2010, Xiaomi completed an undisclosed amount of financing last August, valuing the company at US$10 billion. Before that, Xiaomi raised US$216 million in June 2012, valuing the company at US$4 billion.
Temasek Holdings and Qiming Venture Partners are Xiaomi's early investors.
Xiaomi became the world's third largest smart phone maker last month, just behind established leaders Samsung Group and Apple Inc., according to market research by Strategy Analytics.