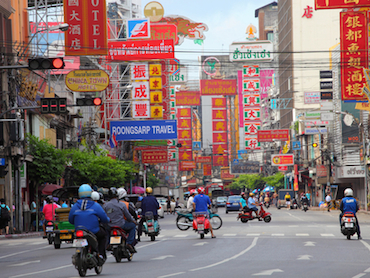 A fresh set of Chinese economic indicators from the month of October points to continued slow growth despite the government's further policy easings, says a research report by Nomura Holdings Inc.
China's industrial production growth slowed to 7.7% in October, after rebounding to 8% in September, below market expectations of 8%.
Fixed asset investment growth slowed further in October to 15.9% from 16.1% in September, compared with market consensus of 16%, driven by property investment growth, which edged down to 12.4% from 12.5%, and manufacturing investment growth, which declined to 13.5% from 13.8%, while infrastructure investment growth rose to 22.6% from 22.2%.
The significant easing of mortgage policy in September did improve property sales in October, but only moderately, as sales fell by 7.8% year-to-date in volume terms, up from a decline of 8.6% in September.
Retail sales growth also edged lower to 11.5% in October from 11.6% the previous month.
The data suggests that the headwinds from the property market correction, severe overcapacity in many upstream industries and an over-leveraged corporate sector are very strong. Also, the efficacy of policy easing may have lessened.
The Chinese central bank may cut bank reserve requirement ratios by 50 basis points in this quarter, and in each subsequent quarter through the end of 2015, predicts Nomura.