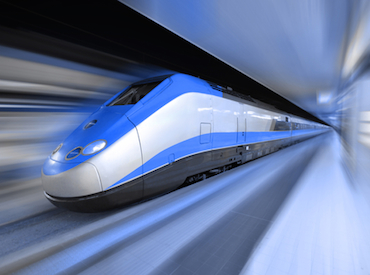 The fact that northbound quota for the Shanghai-Hong Kong Stock Connect program was filled in the early afternoon on the first day of trading is net positive for investors' long RMB positions, says a research report by Nomura Global Market Research.
The pilot platform was officially launched on Monday. Northbound trading from Hong Kong to Shanghai is subject to an aggregate quota of RMB300 billion and a daily quota of RMB13 billion. Investors who acquire Shanghai Stock Exchange shares are required to purchase the necessary RMB from the offshore market.
However, for southbound trading Shanghai to Hong Kong, there are aggregate and a daily quotas of RMB250 billion and RMB10.5 billion, respectively, and mainland investors must buy Hong Kong dollars through the China Securities Depository and Clearing Corporation (ChinaClear) to settle these trades.
Northbound trading met its daily quota at around 2pm, while southbound trading only used RMB1.8 billion or 16.8% of its daily quota, which implies RMB11.2bn of net buying, consistent with Nomura's view that northbound should dominate southbound flows.
If trading flows continue at this rate, the aggregate northbound quota of RMB300 billion would be exhausted in about 23 trading sessions. But Nomura believes the quota can be readily lifted when necessary.
On the other hand, although the northbound daily quota was eventually met, it took much longer than the market has expected. This could be a result of investors familiarizing themselves with the new trading system, but could also be attributed to conservative northbound institutional investors, who have yet to get on board the stock connect program due to operational considerations.
In all, the first day's trading of the through train program presents a net positive long RMB positions. Over the next few trading sessions, the quota utilization data will be useful to gauge whether and how much the scheme is positive for offshore RMB.